Renting a bike in Taipei is pretty east, yet I could not find any helpful information in the internet.
Taiwanese people are passionate about cycling and I am sure that it is an emerging sport and tourist attraction in Taiwan. Therefore I wanted to try it myself and explore the country by bicycle.
Giant is the the major bicycle manufacturer in Taiwan and provides good value for the money. Go to this (major) store (get off at the East Nanjing Road metro station) in Taipei, and just ask them for a bike. They will very likely be able to speak English. Note that they might have no bike available in that store at the time of your arrival, so give them a call beforehand. Maybe you are sent to another store.
Note that you can return your bike in many of the stores around the island free of charge. They will provide you a list with the stores! (not in English.) But they offered me to call them in case of any problems.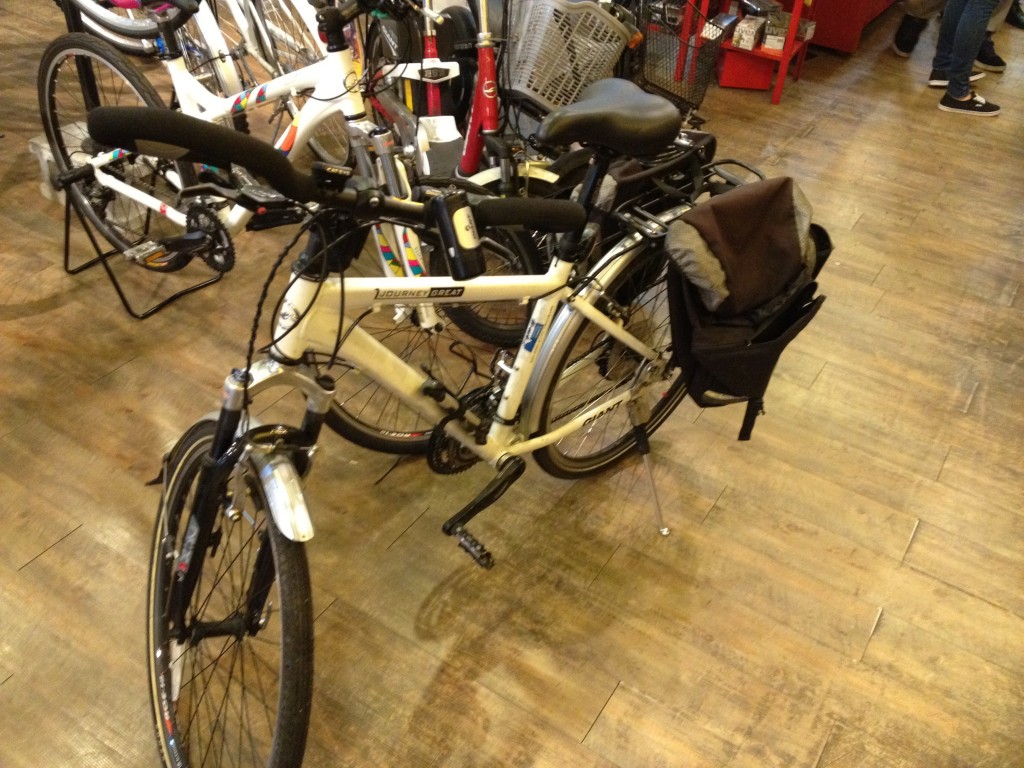 The quality of the bike was ok. I had a minor issue with a fender.
Furthermore while googling the topic, I stumbled upon this guy, haven't tried his services though: